My Halloween spooky sweet this year was to wrap a rice krispies treat like a ghost! They are so easy to make: just form your treat into a ball, insert a 'cookie stick', and dress them up!
Here's what to do: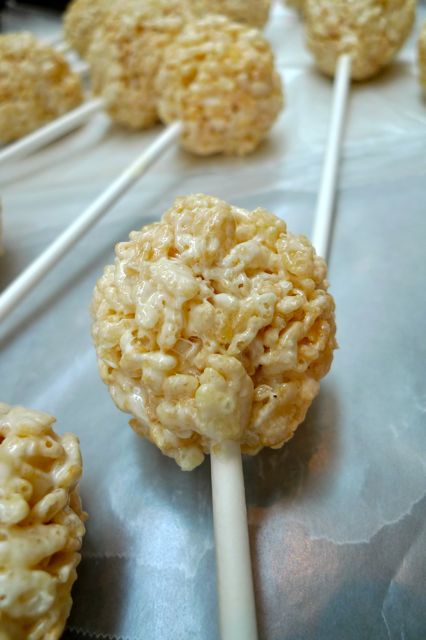 First, tear about 8 inches of white wax paper from the roll. If you are making a whole batch into ghosts you will need 18 pieces.
Use the original recipe to make the treats (I tend to add a bit more butter and mini marshmallow).
Coat your hands with butter and form the mixture into a ball that measures approximately 2-2.5inches in diameter.
Insert a cookie stick (can be found at a baking/candy making supply store or Michael's has them in the baking section. A popsicle stick will also work, but cookie or lollipop sticks are white!) and press the ball firmly around it.
Place on wax paper sheet and repeat process for the rest of the batch. You will need to work quickly and constantly coat your hands with butter or it will be a sticky mess!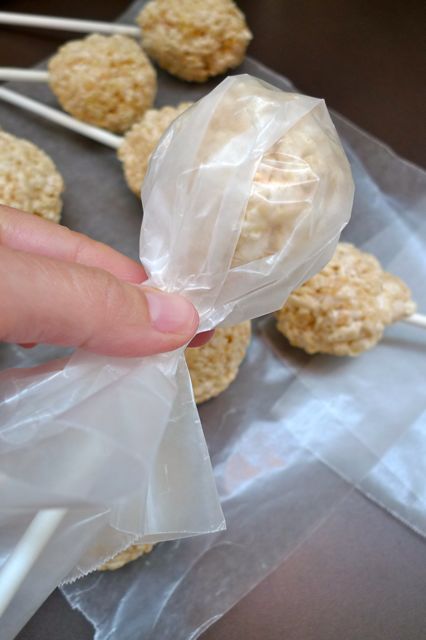 Wrap each treat in the wax paper, twisting tightly around base and perhaps even using scotch tape to keep sealed. Trim off excess paper.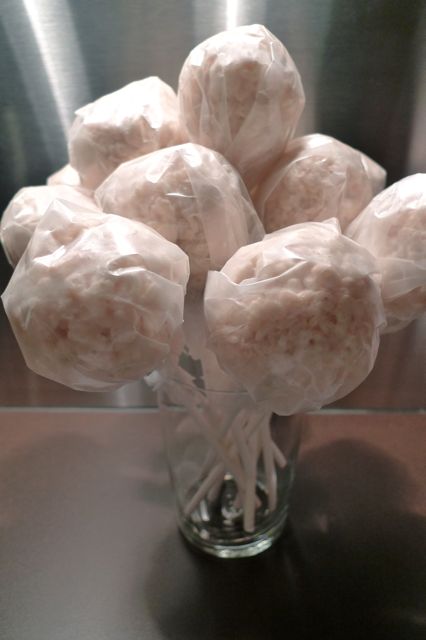 Next, cut pieces of white fabric roughly 11 x 14 inches. I used organdy which is stiff and can hold its shape well and then topped with an equal piece of white tulle. I was really pleased with how this combo turned out but I'm sure any sort of white fabric would be just as cute.
Wrap the fabric around the treat and tie loosely with string of your choice. I used orange yarn for a little color.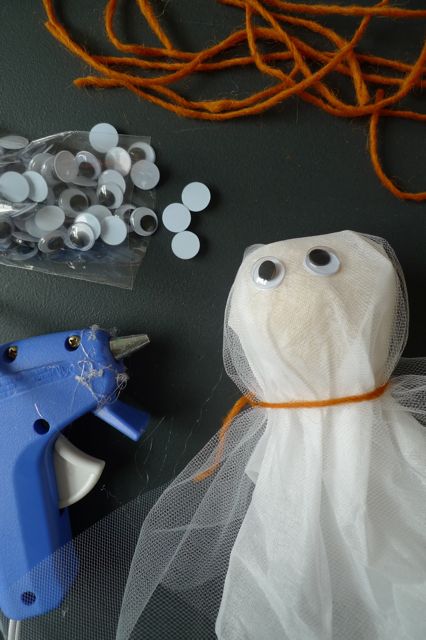 Time for some googly eyes! Boo!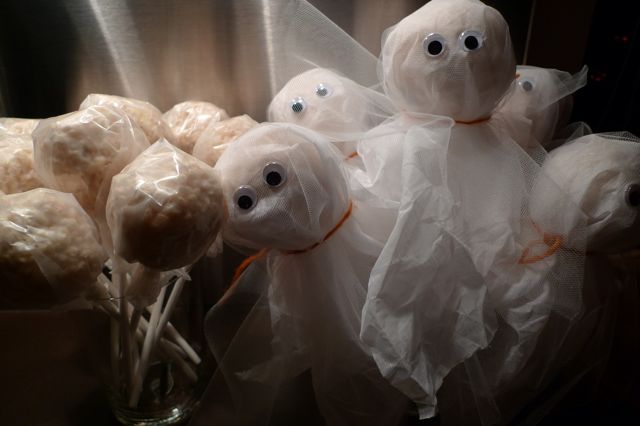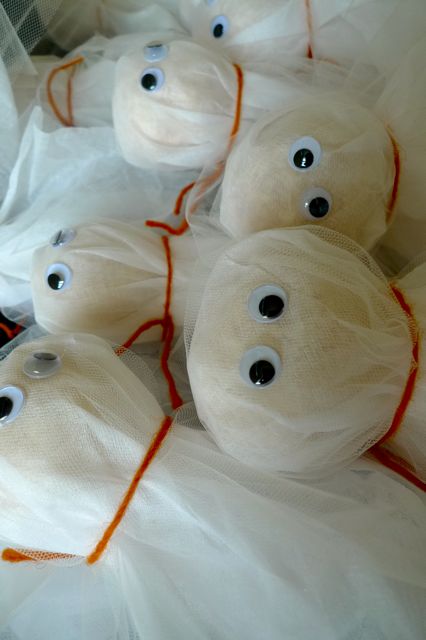 Wrap up all your treats. Fun!
I love that they are on sticks which makes eating them a slightly neater experience. Perfect as party favors!